We are excited to announce the proposed BCG-Unresponsive Trial – Combat HIVEC HEAT – in partnership with Leicester University Clinical Trials Unit.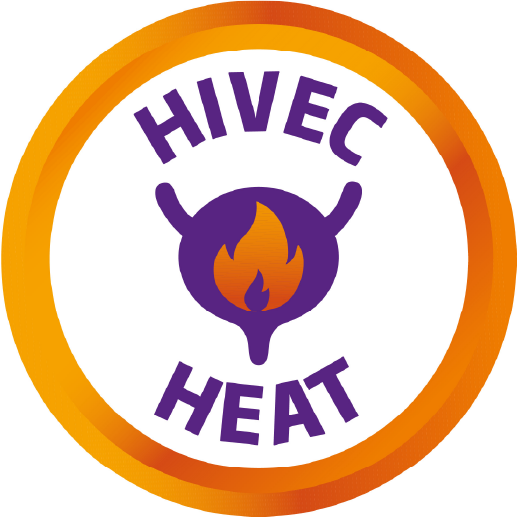 This is a phase 3, multi-centre, single-arm interventional trial of HIVEC® with Medac mitomycin C + maintenance for patients with BCG-unresponsive, non-muscle-invasive bladder cancer.
BCG-unresponsive represents 10% of all bladder cancer patients, who have endured many recurrences, multiple surgeries, years of chemo and immunotherapy treatments, and now aren't responding to anything. Faced with radical cystectomy, many patients are not fit enough to survive it, and many are unwilling to go through it.
This means there is a significant clinical need for a treatment that preserves bladders instead of removing them, so this group of patients can continue with a normal life.
Trial protocol:
➤ 238 BCG unresponsive patients split into two groups – 123 with CIS and papillary Ta/T1 disease and 115 with high-grade Ta/T1 disease without CIS
➤ Six-week induction of one installation a week (80mg) with HIVEC®.
➤ Followed by nine months of maintenance with one installation per month (80mg)
Outcomes:
➤ CIS: complete response (CR) at three months and 12-month medium duration of response
➤ Papillary: median high-grade recurrence-free survival (RFS)
We have engaged with the FDA, which has confirmed that the proposed trial is consistent with FDA guidance and could support marketing clearance in the USA.
Thank you to Professor Leyshon Griffiths at the University of Leicester for leading the trial, Leicester University Clinical Trials Unit for planning and running the trial, and to Medac for supplying the trial's mitomycin C.